Facilitated & Developed by Brynna Lyon- True Essence Holistic Healing
Master Energy Healer and Spiritual Alignment Synergist - 560 hr Diploma in the Art and Science of Energy healing
The online school dedicated to energy healing, chakras, vibrational medicine, spirituality, personal growth, self-love, holistic healing, mindset magic, clearing & cleansing, emotional healing, and so much more!!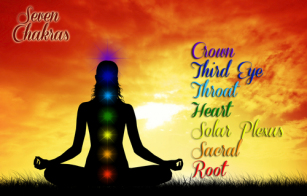 "If you want to find the secrets of the universe, think in terms of energy, frequency and vibration."- Nikola Tesla
"Mathematics expresses values that reflect the cosmos, including orderliness, balance, harmony, logic, and abstract beauty."- Deepak Chopra
"A healer's power stems not from any special ability, but from maintaining the courage and awareness to embody and express the universal healing power that every human being naturally possesses."- Eric Micha'el Leventhal
Highly Experienced, Knowledgeable, & Gifted!
Learn from the Best! The Testimonials Speak for Themselves!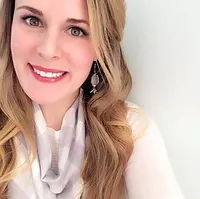 Jewell
~ Owner and Intentional Life Design Coach @ Harmony by Design
Brynna has worked with me both professionally & personally helping me with clearing away mental/emotional blocks that were (at times) interfering with the momentum in moving my life forward. She intuitively suggested and generously offered healing energy work for me with something l have been struggling with in my personal life. Since working with her on a weekly basis over the past couple of months, I can honestly say I feel more confident, grounded, and focused...AND my business has consistently grown! Brynna has a unique disposition in that she is able to balance humor, gentleness, and fire with a natural assuredness and ease making it a delight to work with her.! Thank you, Brynna, for your unconditional love, care and support along my journey. Use this area for description text.
Denise, Olympia, WA
Brynna brings a refreshing change to the healing industry. Coupled with her professional training, she incorporates various additional modalities such as Bach Flower Remedies, Essential Oils, and Tuning Forks. In session Brynna uses her skills to target, address and open the channels of healing the distress of the Mind, Body & Soul.
A session with Brynna promotes life improvements by a skilled professional. Working not only from her professional training, Brynna also uses her Intuitive Guidance bringing a deeper healing to her clients resulting in enhancing, improving and stabilizing their lives.
In my professional opinion, as a healer of over 40 years, I have found her to be one of the purest healers I have ever met. Her intention is 100% focused on what is for the client's highest good as she operates from the Intuitive and divine Spiritual realm.
Rhea, Portland, OR
As a former energy healer myself, I was impressed with Brynna's knowledge, discernment, compassion, and skill. I highly recommend her!
Brooks, Kent, WA
"I was diagnosed with post-traumatic stress disorder and my anxiety, stress, depression, along with several other symptoms was so exhausting and painful. Most of my symptoms started to dissipate only after working with Brynna. I can't even remember all my pain since some of my symptoms have completely disappeared. This is almost 2 years after it had started and I had spent approximately $4,000 trying to get rid of it by other avenues some of which helped very little and some not at all. Thank you Brynna and I encourage anyone and everyone to start their healing journey with Brynna right away."
Michele, Denver, CO
"I had the privilege to work with Brynna for the last six months.  We first started working on releasing some of my emotional and healing needs and it eventually morphed into a business coaching relationship. She helped me to see patterns of behavior and outdated thought patterns that could be released.  After receiving her healing, I definitely felt better physically and mentally. 
She also helped me to realize a passion and dream I'd had hidden inside me.  With her help, I launched a new business in only a few months after working with her.  I highly recommend her skills as a healer and a coach.   She has a gift to help you realize your dreams and goals while providing gentle support and healing along the way."